Campaigns and the Legislative Process
We are active participants in the New Mexico State Legislature and their activities.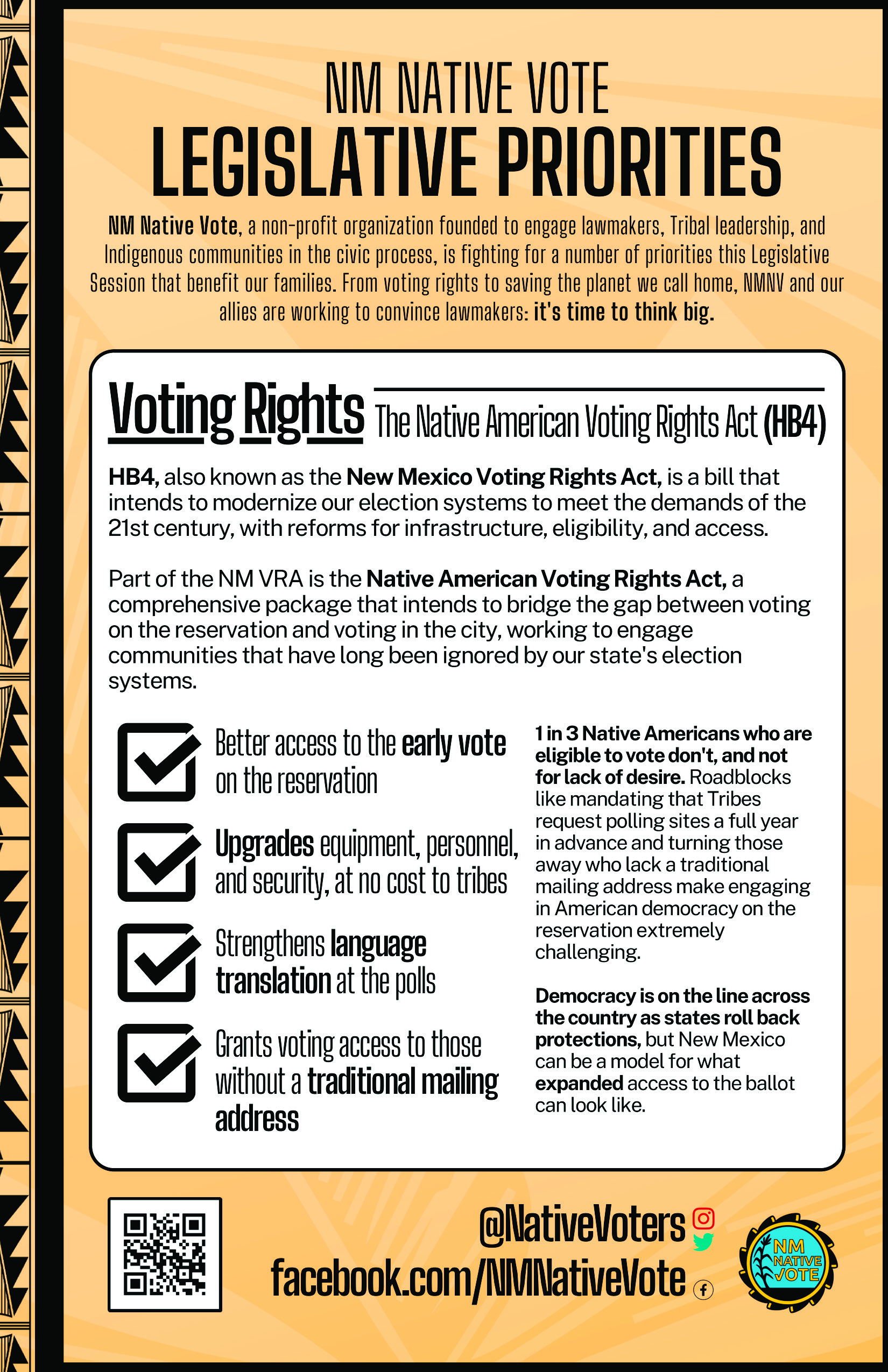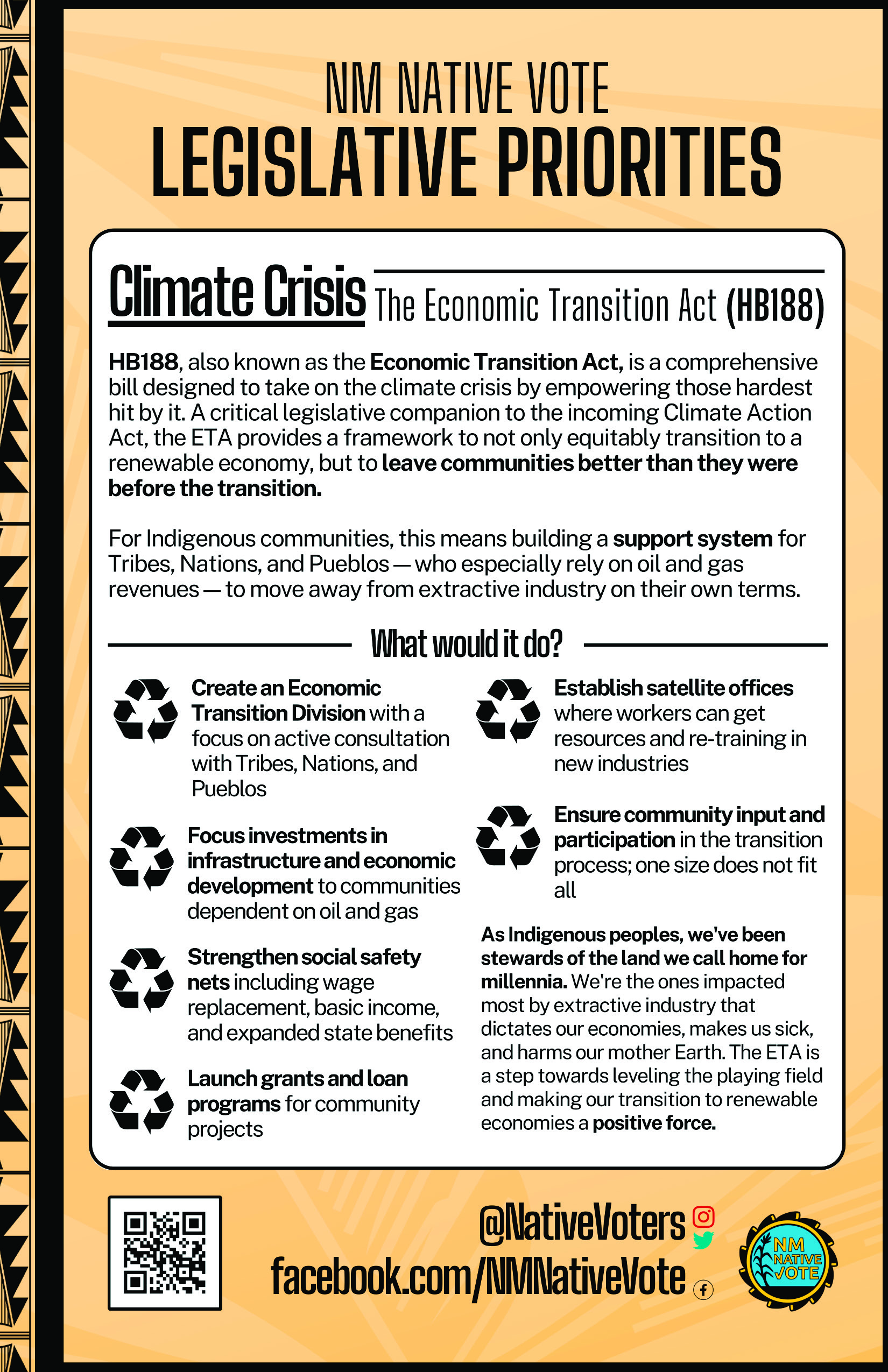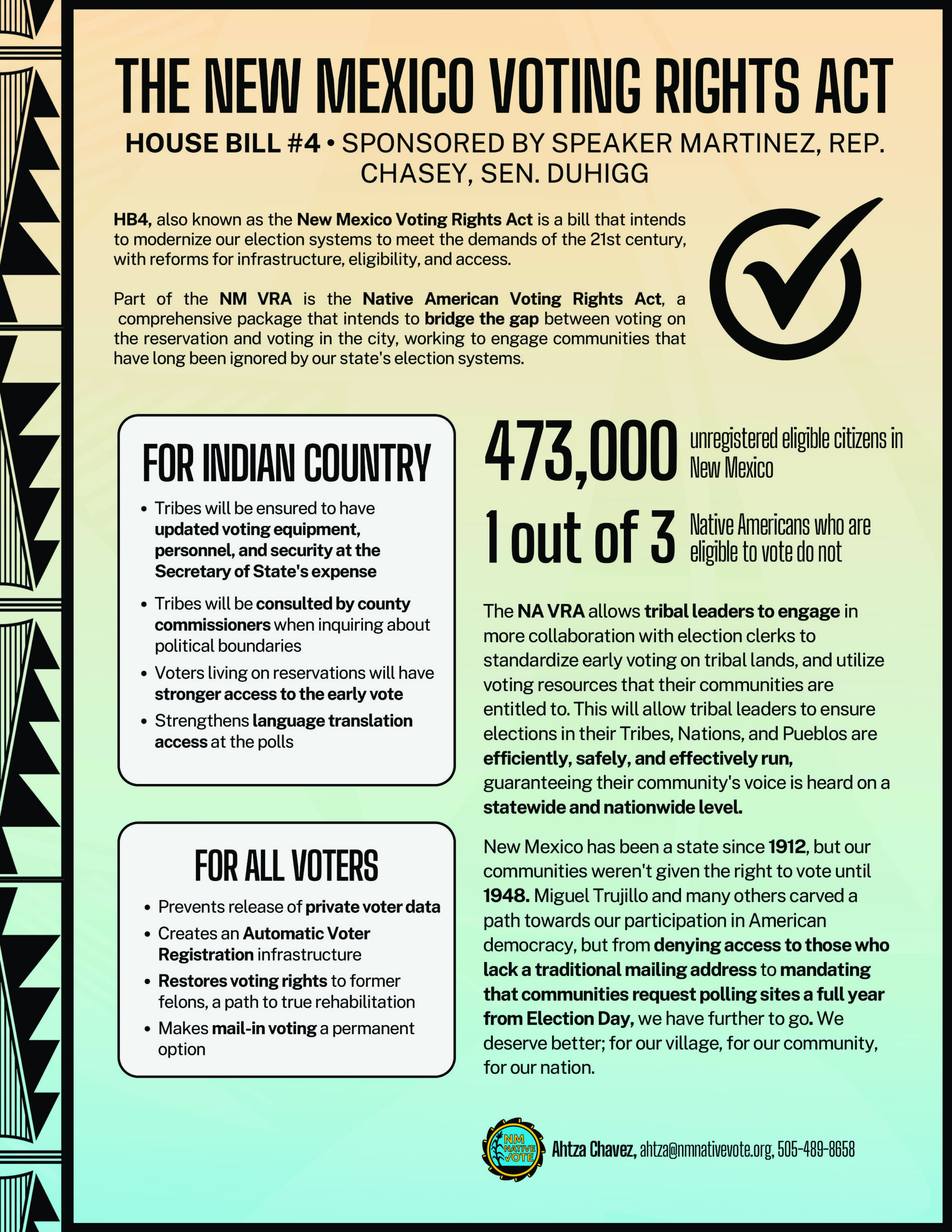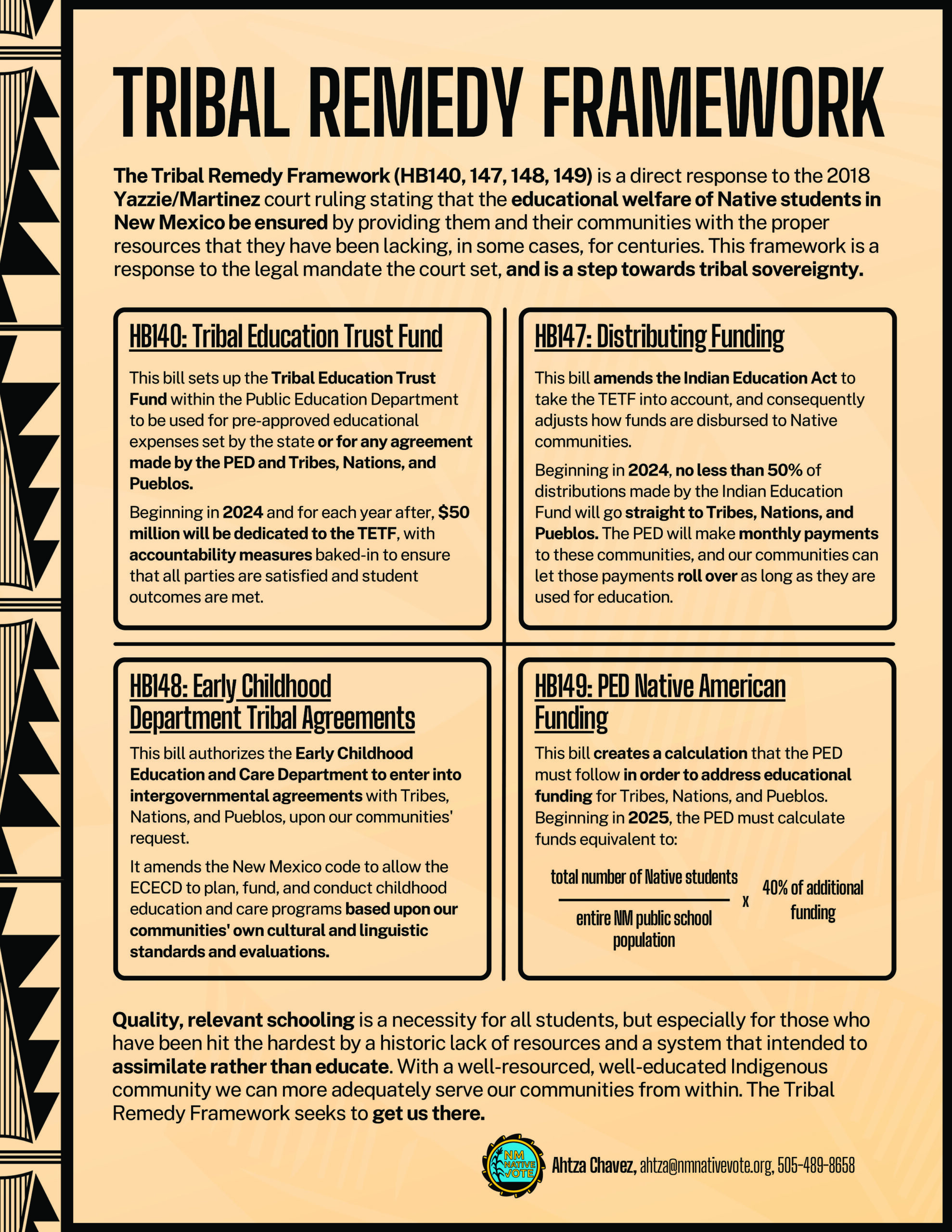 We are active participants in the New Mexico State Legislature and their activities. As participants in the legislative process, we:
Participate in the development of legislation
Endorse legislation that aligns with our Mission(s) and the needs of the communities we serve
Employ grassroots lobbying tactics to get legislation passed & signed into law by the Governor
.
•

 

HB4

: The New Mexico Voting Rights Act

– The NMVRA is a bill that would considerably strengthen access to the ballot for all New Mexicans, with provisions for enfranchisement for formerly incarcerated people, automatic voter registration, a permanent option for mail-in voting, and more. A large piece of the NMVRA is the Native American Voting Rights Act, which includes expanded early vote access, reforms for prospective voters without a traditional mailing address, requirements for language translation, and infrastructure upgrades.
•

 

HB188

: The Economic Transition Act

– The climate crisis is here, and it's blistering New Mexico. With only a couple decades left to avert a sixth mass extinction, we need to attack it from all sides. Oil & gas workers are often people of color, and often come from impoverished communities that rely on the industry for their well being, but they overwhelmingly want to be part of the fight. The Economic Transition Act is designed to provide re-training, resources, grants, and regulation in order for workers to become empowered by a transition to clean economies, and leave their communities better off than they are right now.
– The Yazzie/Martinez lawsuit brought to light significant disparities in educational access and quality for students at the margins, including students with disabilities, low-income students, and students of color. The Tribal Remedy Framework brought forth by leaders in Tribal education, advocacy, and community is designed to wholly restructure how education works for Native students, with a mandate that our communities be the ones to dictate how our youngest leaders should be educated, and puts real money behind their proposals. For centuries, public American education was designed to destroy ties between students and their languages, traditions, and families. We now seek actual education, not merely assimilation.
Legislative Wins Since 2021
Sustainable Economy Task Force (2021)
Community Solar Act (2021)
Voting District Geographic Data (2021)
Native American Polling Place Protection (2021)
Interest Rates for Certain Loans (2022)
The defeat of 4 bills related to hydrogen hub development (2022)
Ready to Support NM Native Vote?
Address
7900 Menaul Blvd NE, Albuquerque, NM, United States, 87110